Vienna, Austria - January 24th 2017
Exactly 10 years ago Bplus became a licensed developer for Nintendo
and I am very happy and proud about that.
Thank you very much for all your support.
https://youtu.be/r-ipGCfzqCY
http://twitter.com/BplusGames
http://patreon.com/BplusGames
http://facebook.com/BplusGames
http://instagram.com/BplusGames
Bplus announces anti-war game Tank it! for Steam and Nintendo NX
Vienna, Austria – September 2, 2016
Independent game developer, Bplus, announces Tank it!
A new war simulation game with the message
#WarKills
.
Tank it! is a realistic and bloody war simulation game
designed to show how brutal and dangerous war really is… that it is no good...
that countless civilians are killed as collateral damage.
In Tank it! you command a drone to remotely control a heavy tank.
You receive the mission to travel to remote villages,
find and destroy the target military camps and eliminate all terrorists.
But as in real life, there are many civilians in the villages, as well.
The terrorists and civilians alike are at the player's mercy.
It is up to the player alone to decide how to handle this mission.
Bernd Geiblinger:
"I for one do not enjoy playing brutal, bloody games,
so for me it is painful to create death animations and blood.
I did everything else before I did this kind of work - but I am doing it for the message.
This is also why Tank it! will be available for a very low value - For me it is much
more important to spread the message of the game than to earn a great deal of revenue."
Trailer coming soon.
Tank it! storms to Steam in Fall 2016, and Nintendo NX in 2017.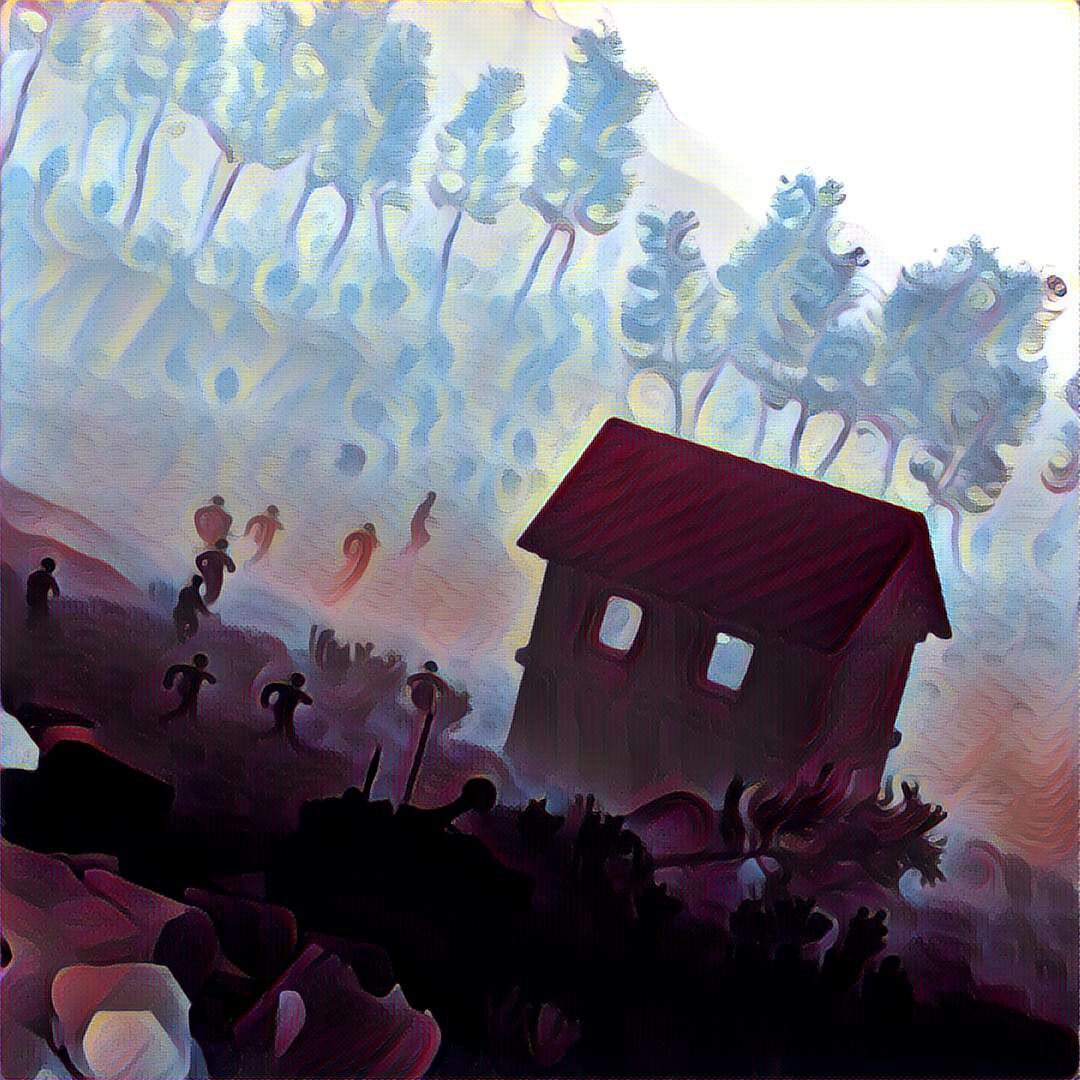 Teaser arts are artistically modified screenshots of the game.
Puzzle Box is painting with creative gameplay!
Create fantastic pixel art images, by dropping your color paint blocks in the correct place across the levels.
Create colourful bold images in the classic color-by-numbers mode.
Whatever your age, Puzzle Box puts the joy and addictiveness of creativity in your hands,
but with an added challenge.
Then you can use them as levels in other Modes with different action gameplay –
it is a simple way to enjoy Pixel Art in different ways.
My First Snowman - Copycat Mode
My First Snowman - Boom Mode
My First Snowman - Kubi Mode
Download all screenshots here
Puzzle Box Early Access Trailer @ Youtube
Steam Page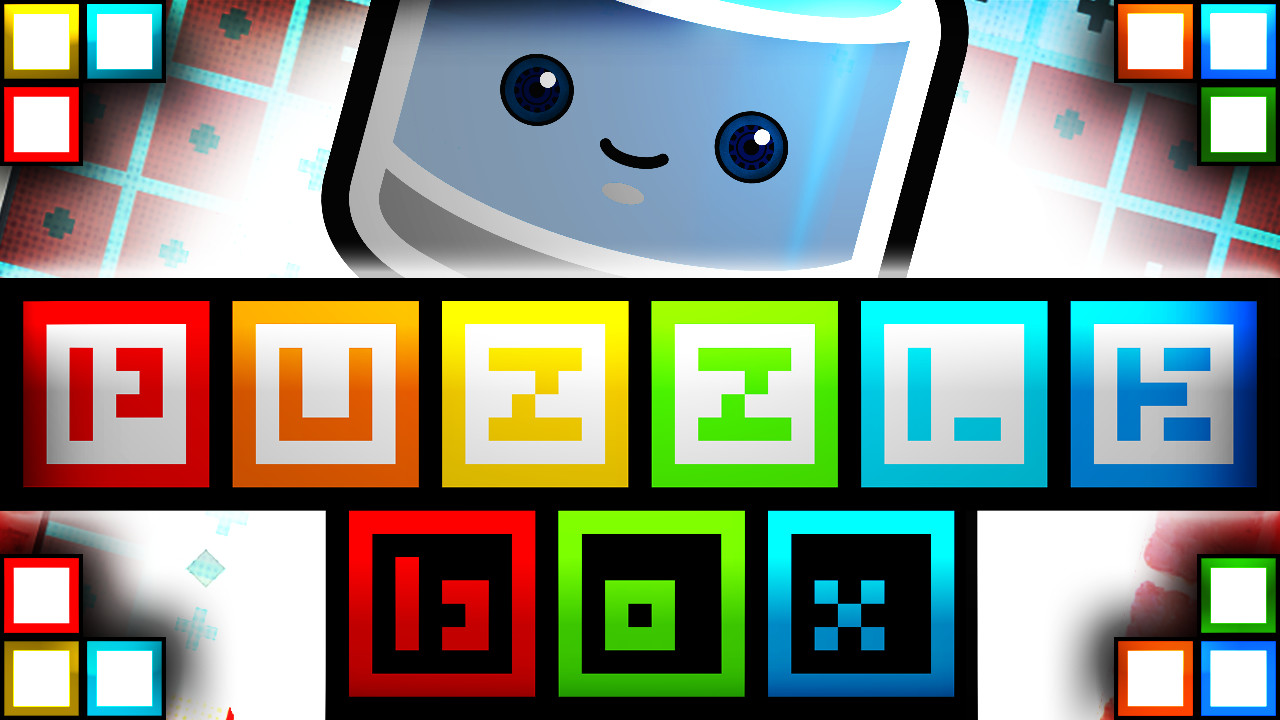 Puzzle Box
'Puzzle Box setup' for Nintendo 3DS was a nice little gameplay experiment to prove the concept.
The idea was born out of the level editor for the next Bit Boy!! game.
Now in Puzzle Box you create Pixel Arts or complete a pre-defined level setup
by dropping blocks into a bottle to complete it.
Then you can use them as levels in other Modes with different action gameplay.
It is a simple way to enjoy Pixel Art in different ways.
Puzzle Box is a relaxing puzzle coloring game for people who enjoy pixel arts and want to
create levels in a creative way. The main Modes CLASSIC/COPYCAT are like color-by-numbers
but with simple child friendly and very colorful pixel pictures.
- 100+ Levels
- More than 7 different Game Modes with different gameplay to enjoy Pixel Arts
- 2 levels of difficulty in all modes for relaxed or challenging gameplay
- Flexible Controls with Mouse+Wheel + Keyboard
- Create your own Pixel Arts
- Share your self made Levels with players around the world
- super easy to learn
- relaxing background music
- Combo Coins for special precision and speed
- animated painted backgrounds
- great for all ages, perfect for kids
More information about Game Modes and how you can interact
with all the Pixel Arts will be revealed soon.
Thank you very much for your support.
Steam-GreenLight-Page for Puzzle Box Setup
Kubi will be playable in Puzzle Box
Thank you for all your support and the great feedback on Facebook, Twitter and Miiverse.
Since many of you wish it and because I received many messages in this regard,
I am particularly pleased to announce that the one and only true Bit Boy!!
also called Kubi will be playable in Puzzle Box in "
KUBI MODE
".
Our favorite time travel Pixel Hero is thereby avoiding Shadow monsters and
fights his way to the exit while collecting colors and more.
Please continue to post your KUBITASTIC ideas, suggestions and wishes
and tell me what you would like to see in Puzzle Box.
Links to Miiverse discussions:
Kubi in Puzzle Box
https://miiverse.nintendo.net/posts/AYMHAAACAAADVHk4phawOw
About Modes and Brainstorming
https://miiverse.nintendo.net/posts/AYMHAAACAAADVHk3Jn4ewg
[=)]
Happy New Year - 2016 will be a KUBITASTIC year!!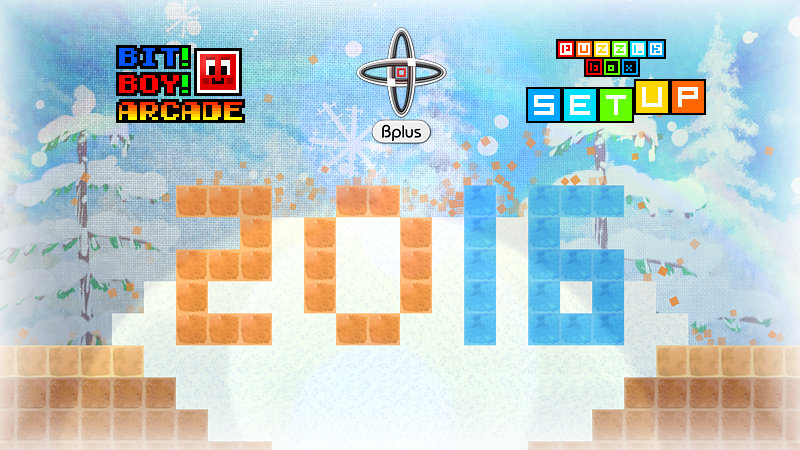 Merry Christmas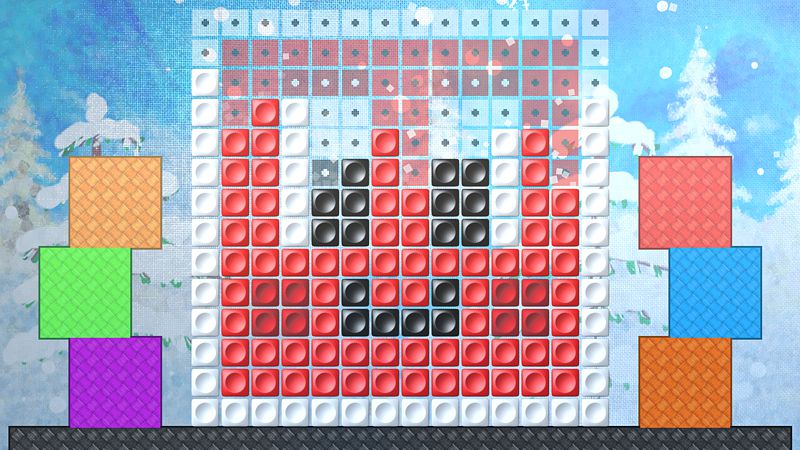 Oct 9th 2015
Chris Strauss canceled the Nintendo 3DS Version of the Saber Rider and the Star Sheriffs Game.
Sept 5th 2015
Chris Strauss canceled the Steam & NX Version of the Saber Rider and the Star Sheriffs Game.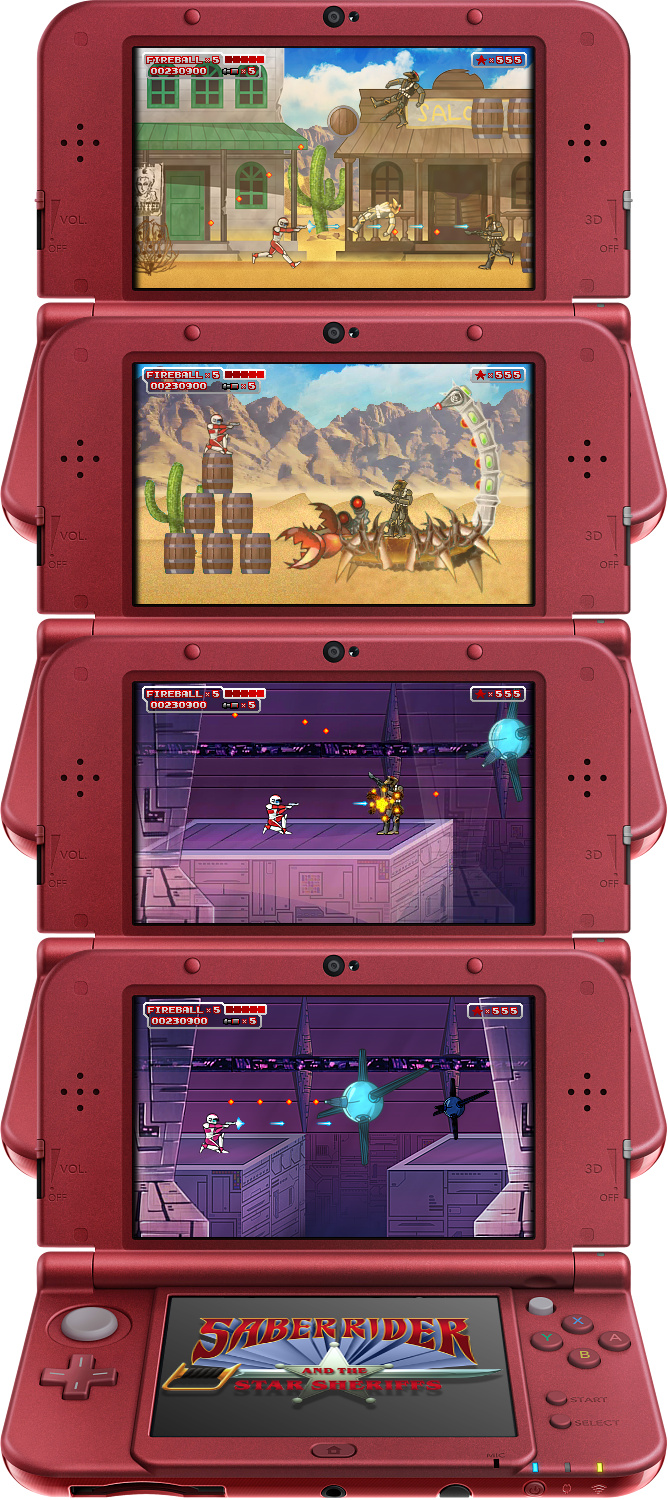 Dear Retro-Fans, As a huge fan of the old Contra Games (Europe: Super Probotector)
it was always my dream to create a game with that gameplay and feeling.
Now with Saber Rider and the Star Sheriffs I got the chance to make
my dream come true with an awesome IP from the '80s.

Bplus is happy to develop Saber Rider and the Star Sheriffs
for Nintendo 3DS and Steam with the following features:

- Contra-style run and gun shoot-'em-up gameplay
- Real 80's IP and real 80's feeling
- Retro-Style Graphics based on the original Anime and original Artworks
- 12 differently themed missions full of oldschool action
- 4 playable characters with different abilities and vehicles
- Intense Mecha battles to fight the big bosses
- Game Soundtrack based on Dale Schacker's Original Series Score made by Roland Koch
- Voices from the Series featuring Peter Cullen and others
- Mission briefings with original cutscenes from the Anime
- Bonus Games and Highscore lists - In-game music box
- Perfect playability with tight controls as you know it from Contra
- Tons of stuff to collect and many of secrets to discover
- Full New Nintendo 3DS support (+DualStick Control, +HeadTracking)

The main engine is already done and plays well.
To complete the game development Chris Strauss made a kickstarter website
with some neat rewards:
http://kck.st/1WWmbEH
We really need your help and all your retro-love to make this game happen.


Satoru Iwata influenced my life in a great way.
His death is very, very sad.

To honor Satoru Iwata, I decided to put my games on sale from now
to the end of August 2015in America. I reduced their prices as much as possible
so I wouldn't make a profit from them. I actually wanted to give them away for free,
but contracts and other legal barriers prevented me from doing so.
Any remaining cents that come from these sales
will be donated to a cancer foundation.

Bit Boy!! ARCADE 1.20 USD (7.99)
PUZZLEBOX setup 0.50 USD (2.99)

Any cent from now goes to a cancer foundation.

http://BitBoyARCADE.com
http://puzzlebox.bplus.at

EUROPE:
In Europe a similar sale will start on July 30,
BBA & PUZZLEBOX setup for 0.99 EUR each
but any cent from NOW goes to a cancer foundation.
I won't keep any cent.

Everyone has his own way to honor Mr. Iwata by writing, drawing, filming or playing
and that is my way to honor this great man.

Rest in Peace Satoru Iwata


Trailer for PuzzleBox setup


PuzzleBox setup the Upside-Down Puzzle in a Bottle is now available
on eShop for Nintendo 3DS for EUR/USD 2.99 - GBP 2.69



The second trailer for Bit Boy!! ARCADE is now available.




Get Bit Boy!! ARCADE for Nintendo 3DS
on Nintendo eShop for EUR/USD 7.99



http://www.BitBoyARCADE.com

http://facebook.com/BplusGames