You like our games or do just have some questions?
Share it with all your friends, follow me or send me a message right now on facebook.
You made a video review or wrote an article about one of my games? Let me know!!
Some Levels or Phases are too hard for you?
You need some help, tips or hints to get a higher score?
Post your question in the Miiverse Community or visit our Support Forum
BplusGames @ Instragram
I'm really looking forward to hear from you!!
For press requests please use FaceBook or send an e-mail to
press@bplus.at
For all German speaking Nintendo fans in Austria visit our partner the inofficial NintendoFanClub:
Triff nette und freundliche Nintendofans aus Österreich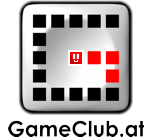 Bplus
Handelskai 94-96/11/31
A-1200 Vienna
Europe - Austria
ATU57192978
Bernd Geiblinger
CEO & Art Director
For general information and public relations:
press@Bplus.at